Setagaya-ku Kyodo was rice paddy village that was called the "Kyodo Zaikemura" during the Edo period.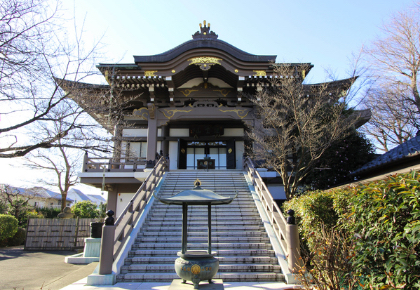 The official beginning of Kyodo is uncertain, but it is the oldest record of Kyodo that was written as "Kyodo Zaikemura" in the book of the Ohira Family Documents in 1553 (Tenmon 22). There was Karasuyama irrigation water flowed from the northwest so as to bisect the village, and the paddy spread in the basin. There are various theories about how it was named "Kyodo Zaikemura", but one of them is here. It was said Tosamori-Yaemon Matsubara, a doctor of the Edo shogunate, was a rare doctor at the time and owned many specialized books. The villagers who could hardly read and write thought that the books were sutras (means "Kyo" in Japanese), and because Matsubara built a temple (means "Do" in Japanese) on the property, so it came to be called "Kyodo". Later, Matsubara welcomed a monk, Kazuhisa Genura, from Jotoku-in, and when he built the temple in 1626 (Kanei 3), he named it "Kyodo Yama Fukusho-ji Temple".
With the opening of the Odakyu Line,
Kyodo changed from rural to a shopping street
In 1947, Kyodo, which flourished as a rural village, began to change rapidly. This was due to the opening of the Odakyu Line. It is said that the Honmachi-dori shopping street was the beginning of a dormitory where workers working on the railway line could sleep, and there were restaurants where they could eat and drink, as well as shops that performed business. Bicycles, kimono shops, and dental clinics were established in liquor stores, shoe stores, fuel
stores, hardware stores and greengrocers. Later, six shopping streets were born around Kyodo Station, such as Agricultural University Yasuzuran Street, and the city was lively around Kyodo Station.
After the war, this shopping street became very vibrant.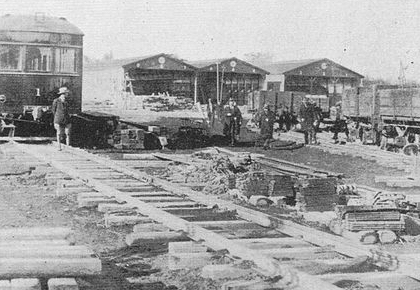 Kyodo, who escaped the war, became a popular home after the war. In addition, around the Showa period 30-40, the land owners offered to sell land for land readjustment, and the neighborhood of the Honmachi street shopping district was lined with many shops such as restaurants and tailors. During the high growth period, more than 67 stores were crowded and crowded with many people. However, the times to Heisei changed, and there were many supermarkets around. The number of stores that closed for a while increased, and it was not lively.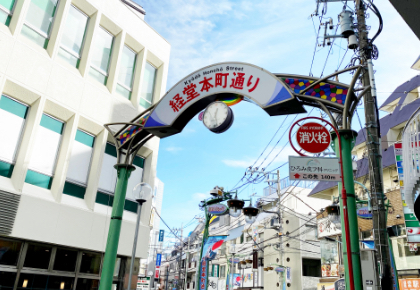 And in 2020, the Olympic year, a new wind is blowing. Mr. Saito, chairman of the current Honmachi Street shopping district, says: "Recently, the number of restaurants with young owners has increased. People who are looking for delicious dishes and quality foods that take advantage of their personality have gathered together and feel like they are revitalized again. Please, "Is there a delicious restaurant for lunch? "Or" What's a good liquor store? " Please feel free to ask the people in the shopping street. "Because it is a shopping street that values ​​the human taste in an idyllic atmosphere, you should be sure to tell you good information. By all means the Honmachi Street shopping street and the city of Kyodo Please have fun! "